Q&A With Jordan wilson
​
Jordan is a newly promoted Consultant on our Buy Side team. He joined Cornwallis Elt straight out of university and is now busy developing his network of contacts within the fund management and broader financial services IT industry.
Q: Why did you join Cornwallis Elt?
A: Whilst searching for a graduate role there were a large number of recruitment organisations to choose from and it was difficult to even know where to start. However, when I first saw Cornwallis Elt I was instantly drawn in by the wide range of roles they work on and the markets in which they operate. The allure of ski trips and team day outs struck me too! When I then met and interviewed with a couple of the Consultants, I was further encouraged by the collaborative environment and the emphasis placed on personal development. This and the chance to work with a high-profile client base in the heart of the City was an opportunity not to be missed!
Q: Tell me about your experience in our Academy?
A: Starting a new job comes with some nerves, especially when you're coming straight out of university and knowing next to nothing about the roles you're going to be working on. However, the Academy is designed to put you at ease quickly and then gradually build up your knowledge base in a very hands-on environment. In the first week you're given a general overview of the different markets and technologies, then expanding this with much greater detail as the weeks go by and your confidence builds. The phone training was particularly helpful, going from an absolute novice to having the confidence to call senior level candidates in a short space of time. Small and fun challenges are included, which helps you build strong friendships with those around you, whilst at the same time getting you accustomed to working within a competitive sales environment. And in stark contrast to many other recruitment organisations, the business model at Cornwallis Elt encourages a real team spirit where everyone is keen to help you succeed, with Principal Consultants and Directors guiding you from your first day.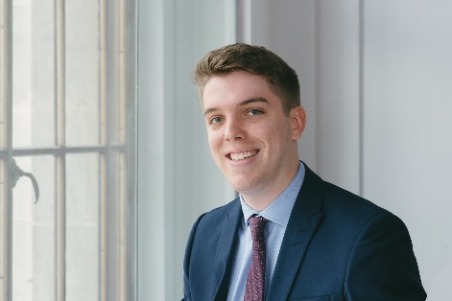 Q: How did you find the transition from Resourcer to Consultant?
A: Whilst working as a Senior Resourcer, I was already taking on many aspects of the Consultant role, which my colleagues had actively encouraged and supported me to do. This ensured a smooth transition with the big difference being that I can now write up the deals myself! Being so well prepared for the step up was really important to me, as it means you can gain solid momentum from the start. I was given a set of realistic targets on day one and constant encouragement from the Directors and other Consultants to achieve them. The backing from the wider team really helped me get to this point quicker than expected and the same collaborative environment makes dealing with inevitable challenges on the way much easier!