q&a with Rob Baldock
​
Rob Baldock is a Principal Consultant working across our Insurance and Digital & Media practices. He's worked agency side in the recruitment industry for 20 years, having spent 12 years across 4 different agencies before finding his home at Cornwallis Elt in 2012.

Q: What attracted you to Cornwallis Elt?
A: The size of the business. I felt that I could come in and make a difference in a company that is big enough to have a good reputation in the market and with an impressive client list, but small enough where I would not just be a number. Also location - 24 Cornhill is based in the heart of the square mile, located on the doorstep of many clients and commutable to others. The office is well equipped and has plenty of meeting rooms (looking out over the Bank of England & Royal Exchange) to meet our candidates face-to-face. The fact that I've stayed here twice as long as any other agency is testimony to the company.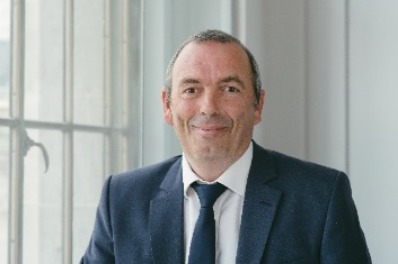 ​Q: How would you describe the environment at Cornwallis Elt?
A: Supportive. There is an environment to build your own business autonomously, but with the support of an established leadership team when required, without feeling like you're being micro-managed. I had a challenging first year whilst trying to build up a desk but I was encouraged to keep going and given time to grow into the role, which really paid off. There is not a "hire & fire" culture at Cornwallis, it's a trusting environment, not solely driven by KPIs. Despite the different levels of experience within the organisation, it's a very mature environment. It's also very collaborative – we're encouraged to suggest changes regularly in an open forum.

​Q: What do you enjoy about working at Cornwallis Elt?
A: There's a great opportunity to earn good money and bill impressive figures through a dual desk basis and competitive commission structure. Helping to train graduates and seeing them develop within the business, I've enjoyed watching team members become very successful at a young age. Plus you don't just have to be a billing consultant, there is the opportunity to be part of a management team, account manage, train colleagues, business develop. And of course we celebrate our success outside of work with lots of company socials from Friday beers to ski trips, to sailing trips and Directors club lunches.
​