Paul Bradley is a Principal Consultant within our Digital & Media practice. He joined the business in early 2021 with 20 years' prior recruitment experience, much of which was within the broadcast media sector.
Q: What attracted you to Cornwallis Elt?
A: A number of things. They're an established business, celebrating their 20th birthday this year. The Senior Directors really impressed me. During the interview process, I spoke to three of the business owners and they all came across with the same message, I then spoke with some of the senior management team and they also had the same vision of professionalism, candidate care and being trusted partners to their clients. It was great to see this shared message across the business.
I liked everyone I met during the interview process and I felt that I would fit in easily; they worked in a similar manner to me, wanting to achieve the best possible outcome for every candidate and client they work with. I was also keen to work with an established and highly successful Digital & Media team and use my network to further establish Cornwallis Elt as the leading supplier in the Digital & Media sector. All in all, it was a very easy decision to join!
How would you describe the environment at Cornwallis Elt?
A: Friendly, fun and delivering some fantastic results. I was made to feel really welcome and had an excellent induction, covering all aspects of recruitment including our all important legal responsibilities. We have outstanding support staff to advise on contractual and IR35 related issues, allowing contractors and clients to have the best possible information.
It's a highly professional environment, where everyone knows what is expected of them, but without being micro-managed. I'm working alongside some established, high billing senior consultants, but what impressed me the most is the quality of the junior members of the team. Their knowledge, work ethic and professionalism means that the business is growing with a solid base of future exceptional consultants too. The training programme really works and is showing some amazing results.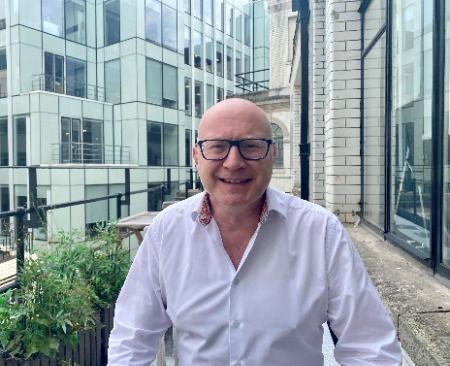 There is also an impressive client base, with some great long-term relationships in place, borne out of hard work and consistent delivery.
What do you enjoy about working at Cornwallis Elt?
A: There is a real feeling of collaborative working, where information is shared across the teams for the best possible candidate or client outcomes. You are supported and encouraged by everyone in the business to be successful and achieve the best possible results. It's a competitive environment and the end of month prize giving meeting is eagerly awaited, were everyone celebrates the currently very impressive individual and company numbers.
That success is clearly celebrated across the business, but support and advice is available too, to help when things are a little tougher. I'm thoroughly enjoying my time at Cornwallis Elt and I strongly believe I have the tools and support to be very successful in the coming years.