Q&A With Poppy WALTON
​
Poppy is a newly promoted Consultant on our Sell Side team. She started her professional career with Essex Police before moving into recruitment, where she is now busy developing her new network within the the financial services IT Industry.
Q: Why did you join Cornwallis Elt?
A: Looking for a role at the start of your professional career can seem quite daunting. Scrolling through multiple recruitment agencies online, Cornwallis initially pulled me in through the website; I found it professional whilst also capturing the culture of the firm, giving me a good feeling of what was to come. As I looked into it further, I was interested in the wide range of professional sectors we recruit for here and that inspired me to want to be in the same position as the Consultants I then met during my interviews. I saw that I could be working with an incredibly high profile client base, which was something extremely attractive to me. Also the location… we are quite literally in the heart of the City!
Q: Tell me about your experience in our Academy?
A: Being completely new to the industries and roles I would be working on, I was initially nervous as I knew absolutely nothing. However, the Academy is cleverly designed to teach you and build up that knowledge rapidly, in a fun environment with others. You get a decent overview to set you off in the first week, then as the weeks go by you get deeper into the detail on the different technologies and how to speak to levels of seniority of candidates. I was very impressed with the phone training; I was someone who wouldn't call my grandparents or the dentist, literally anyone! But the training here really built my confidence rapidly by getting you on the phone on day 2 and into your new day to day responsibilities straight away. There were some fun challenges and competitions to get us used to working in a sales type environment. You also have the chance to work alongside all Principal Consultants and Directors from Day 1. Having in-depth training sessions with the Managing Director in your first week is something I don't think many firms offer!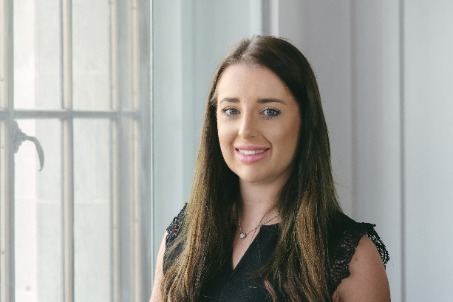 Q: How did you find the transition from Resourcer to Consultant?
A: Seamless. Whilst working as a Senior Resourcer (the last step before being promoted to Consultant), I was already doing many aspects of the Consultant job, so when I was promoted I almost didn't feel the change, other than the fact I could write deals up in my own name now! You are so well prepared before the promotion that you can hit the ground running and there is no sudden shock. Something else I have found extremely helpful are the daily updates with a Principal Consultant and weekly catch ups with a Director, setting targets so that I have something to strive and work towards constantly. I loved the new responsibility you get given with promotion, I can already happily say that I have brought on a new client through my new network, as well as starting to bill my own contractor book. This was a huge personal target that I can I have successfully ticked off after only a couple of months of being promoted. And all of this was all down to the platform I have been given, with constant training and support from the wider team. It makes you able to cope with the many challenges and succeed against your targets.