our history
​
We first opened the doors of Cornwallis Elt in 2001 with a vision to build a recruitment business providing a high value service from expert recruiters to meet the needs of demanding clients in the City. Two decades later and despite the many challenges faced, be it 9/11, the Global Financial Crisis, Brexit or Covid, Cornwallis Elt has continued to adapt and grow, rising to meet each challenge whilst staying true to that original vision.
Since we began trading, the rise of technology and ever increasing demands of regulatory change have dominated the business landscape. The importance of finding the right people to manage this has never been more significant. Access to talent for Cornwallis Elt and our clients remains critical for a business to flourish in the 21st Century. Accordingly, our model is always evolving with the use of new tools and technologies to continually improve our ability to source that talent.
Throughout the last two decades, a strong Board and leadership team have also been critical to our success. The longevity of this team coupled with a collaborative approach across the whole business has created synergies that continue to support and drive our growth, as evidenced in the chart below.
​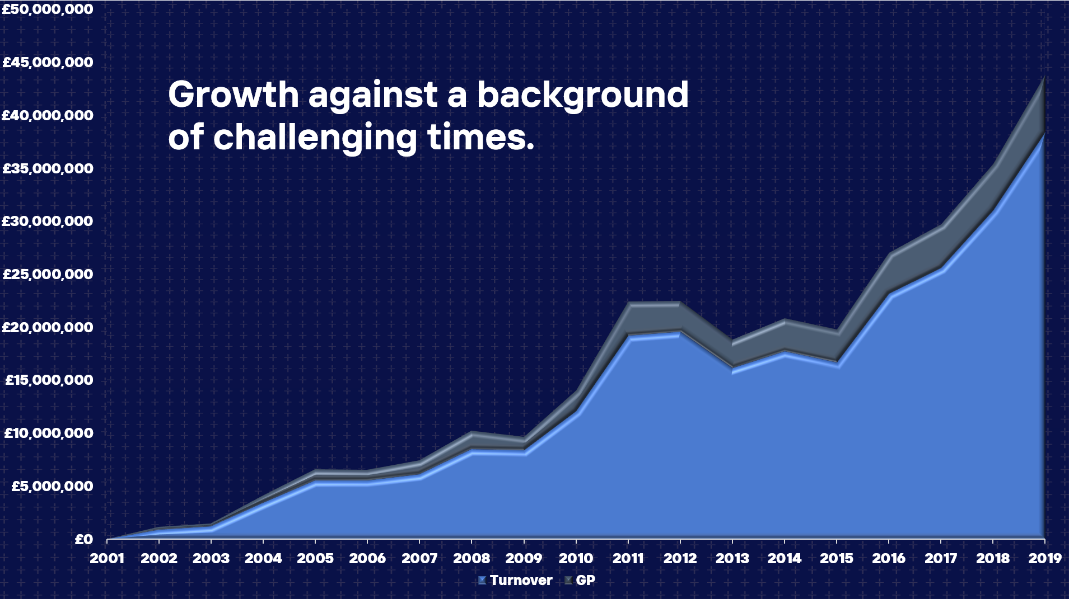 ​