​In the first of a planned series of events for senior leaders, Cornwallis Elt invited a group of ten client leaders, along with leadership coach Yota Trom, for a meal and discussion at the Bluebird restaurant in Chelsea. But there was much more on the menu than dinner; Yota coached our delegates to leverage the power of personal branding, giving them practical tips on how to bring your authentic self to work.
The session aimed to enable delegates to understand the value of their personal brand, not only for their own career, but for their colleagues and their organisation. Cornwallis Elt Associate Director and the event's organiser, Hannah Fitzhenry, is also our ED&I ambassador, and highlighted the benefits of a leader's personal brand in supporting greater diversity in the workplace, which was also high on the agenda for the evening.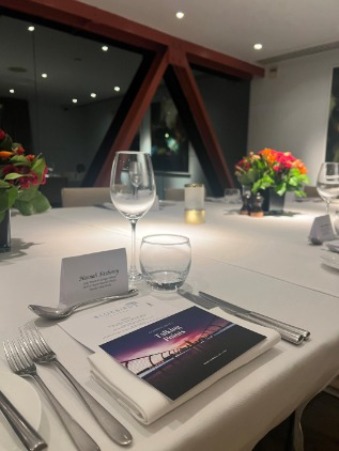 One of the most useful and interesting aspects of the personal branding discussion was the value of this approach as a leadership discipline. One of the delegates expressed their philosophy that when times are tough a leader stands in front of the team, when things are stable, they stand side-by-side with the team, and when times are good, a strong leader stands behind their team.
Yota commented: "I left the dinner feeling so inspired! I think everyone around the table realised they have the power to make a difference – their stories and experiences were so powerful, and their authenticity can really inspire others and create positive change. It was a pleasure to be involved in the event and I'm looking forward to seeing what Cornwallis Elt organise next."